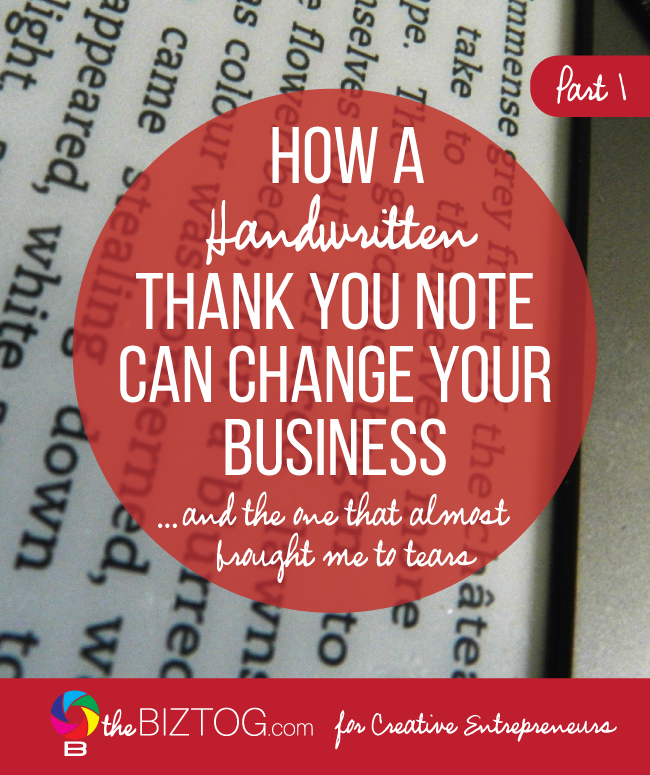 I make a practice of sending thank you notes to clients often; thank you notes for projects completed, referrals made, gifts received, and appreciation for their business.  I am continuously amazed by the reactions a handwritten thank you note elicits.  Recently I had a new client send me a thank you note in response to mine.  She was so surprised to receive one that she had to respond in kind.  My intention was to express genuine appreciation.  The benefit I received was a happy customer.  She not only received the best service I could possibly give, but the personal touch of knowing I appreciated her and her business.
When I was young I remember my parents requiring that I write thank you notes for everything.  We wrote notes for birthday and Christmas gifts even when it was a gift from a well-meaning relative that we really didn't like.
The gift, not the relative that is… 😉
Looking back, I realize their intention in those handwritten notes was to teach us to approach life with gratitude and to verbalize our appreciation to those around us.  What a powerful and important tool to also apply to our businesses!
Have you ever had someone send you a thank you note that truly impacted you?
Recently I received a thank you note that reminded me about the power of gratitude and the impact of a sincere thank you.  I will probably save it forever.
Before I knew what I wanted to be when I grew up I knew that I loved playing the violin and loved to teach which led to an undergraduate music degree.  For a while I was a full time musician and music teacher and quickly realized that being a professional musician was definitely not what I truly wanted to do with my life!  Through the years I've almost always set aside an afternoon a week to teach music lessons as I thoroughly enjoy working with students of all ages.  It's a refreshing change from my normal schedule.  Some lessons are strictly for learning music, while other stretch beyond notes and music theory into a mentoring relationship.  Recently the parent of one of my students sent me a thank you note that almost brought me to tears.  I had been having a challenging week and that bright spot of someone thanking me for my impact on their child's life over the years and how much she appreciated my intentionality and time brought my normal mental routine to a full stop.  I felt like I was seen and appreciated.  My time, energy, and commitment were valued.
Nothing about my challenging week changed after that note.  Clients were still waiting, several deadlines still looming.  However, I felt completely reset.  My perspective was different, there was a freshness to normal tasks, a new energy, a new excitement – all because someone stopped to say 'thank you' and to appreciate me as a person, not just a task that I was paid to complete.
Who should you send thank you notes too in a professional setting?
A few ideas to get you started:
…A client that has just finished a project with you
…When someone has completed a job you hired them for
…When someone sends you a referral, even if that referral did not result in a job
…Someone that has invested in your personal or professional life
…A gift given
…When you've had an interview for a job or bid a project
Are there several clients, mentors, or other professional contacts that you'd like to reach out to in appreciation?  Great!  Join me next week for Part 2 where we'll discuss the anatomy of a thank you, and I share a thankfulness challenge that I am really excited about!
All the best,