I am so excited to introduce a new regular feature on the blog!  I want to highlight different creative entrepreneurs in various fields from the up-and-coming to the seasoned veteran business owners.  Often the unique challenges of being a creative in business can feel isolating.  The more I connect with entrepreneurs in fields even very different than mine I find how similar we truly are and I am encouraged and challenged in my own business growth.
Today I want to introduce you to Rachel Tucker, founder and designer at Pantote where she creates beautiful fine leather goods.  Her fall line launches today, and let me tell you, they are fine!   I've known Rachel for about 6 years and can say she's just as beautiful on the inside as she is on the outside!  Outside of being a designer and model, she's also an accomplished musician and songwriter with her husband Mckendree Tucker where they make up the duo – August York.
Enjoy the interview and please, don't judge her for the answer to my last question… there is still hope yet!!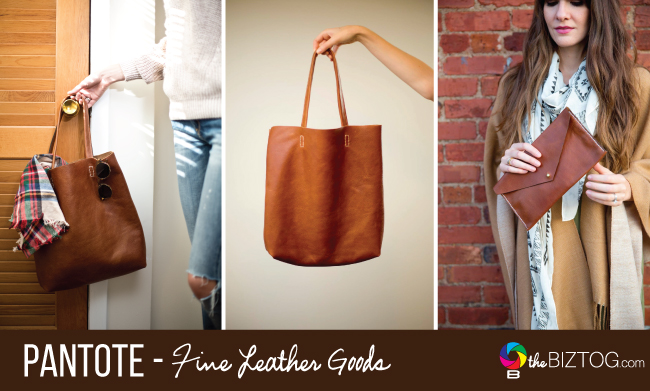 Tell me about you and your business!  
I first started in the fashion industry as a model. I've been a model here in Nashville for 10 years now. Time flies! Because of being a model, I have been exposed to working with designers for years.
I have been working under the name "Pantote" for a little over a year now. All of my products thus far are leather goods, although I may introduce other things in the future.
What inspired you to start your business?