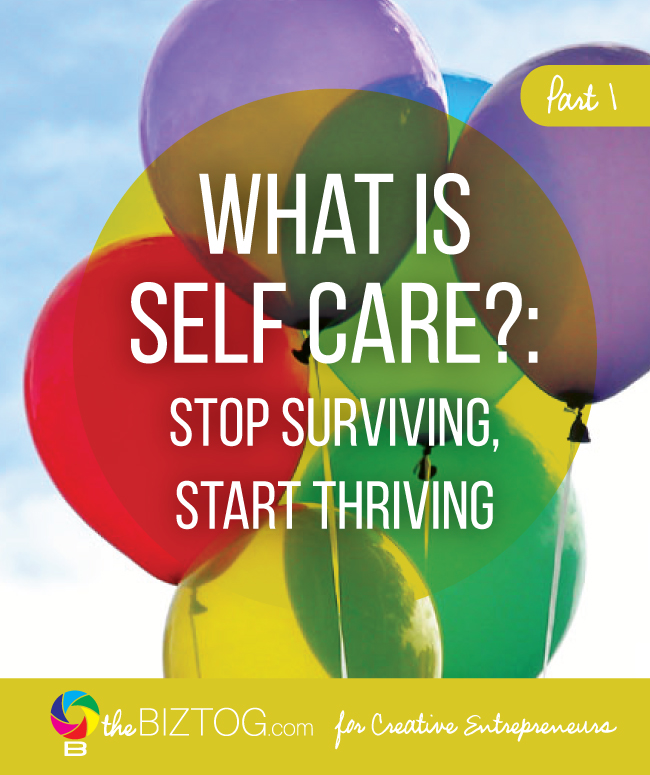 After blogging about my last few months of resting and recuperating following a procedure on my spine, I have been amazed by the feedback I have received.  It seems that this topic of self care is one that strikes a deep chord in many of us and goes much deeper than just remembering to take enough down time to recharge our physical batteries.  It's about caring for our body, soul, and spirit.  At its core, self care is the commitment to value ourselves.
What does that look like as a creative entrepreneur?  If I look at the sphere of successful businesses around me, often it seems like being a driven workaholic is celebrated; sacrificing yourself, your family, and community are a given.  The mindset that if you are not working like a mad person from early to late you are not a 'real' entrepreneur.
For years I bought in to this mindset hook, line, and sinker.  Quality time with my husband looked like us working late into the night side by side on our laptops.  Dates revolved around business discussions.  Clients got used to emailing me at 9 pm at night, expecting a response… the same day.  I remember several days into vacation (I used that term loosely back then!)  I was sitting in my car sending files to the printer for a client before leaving on a cruise.  I believed my clients wouldn't survive if I wasn't constantly at their beck and call.  Consequently because I lived that way I shouldn't have been surprised that they believed the same thing!  I survived on caffeine and felt constantly exhausted and wondered why I was overwhelmed as my business grew.
When I caught myself prepping my resume with the intent of getting a job working for someone else the week after logging my highest income generating month in business I knew that something was seriously wrong.  Shouldn't I be excited that my hard work was paying off?  I was burning out…correction…I was burnt out.
What is Self Care?
Self care is:
Recognizing that you have a need.
Discovering what that need is.
Taking responsibility for making sure that need is met.