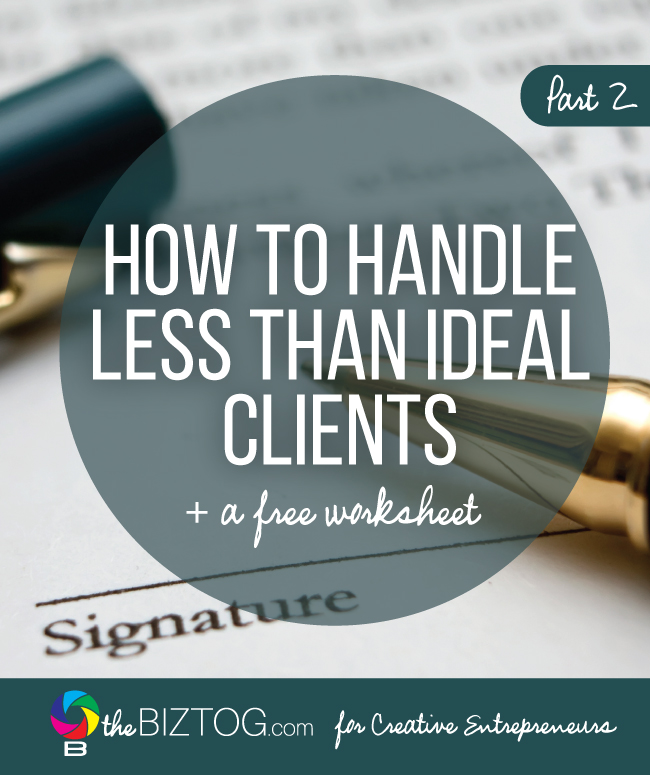 Missed Part 1 – The Antithesis of Your Ideal Client?
Have you ever seen the children's pegboard game where the objective is to match specifically shaped pegs to the holes in the pegboard?  Every heard of the old adage "a square peg in a round hole"?  The potential client standing in front of you is holding a pegboard with specific shapes cut in it.  You and your services are a clearly defined peg with a precise shape, size, and composition.  Your responsibility to yourself and your client is to determine if your peg fits the hole in their pegboard.
The best way to avoid a less than ideal client is to know what constitutes a good fit for you, and how to help them discover what a good fit is for them.  That need varies from personality to expectations, timetable, style, objectives, and budget.  I have found that the majority of the clients that have been problematic for me are because they don't know what they want and I didn't clearly express what I needed.
When the Unforeseeable Happens
The more clearly you spell out expectations on the part of both parties in your contract, the most space you give both of you to discover if you're a good fit, modify terms, or spell out possibilities that may increase the time, cost, or change deliverables.  That is why I cannot stress enough the importance of having all agreements and expectations in writing.  No matter how carefully you assess a potential client and every foreseeable contributing factor, there will be times you find yourself working with someone who is not a good fit.  When this happens you have 3 options: complete the project as planned, modify the project, or cancel the project. (more…)