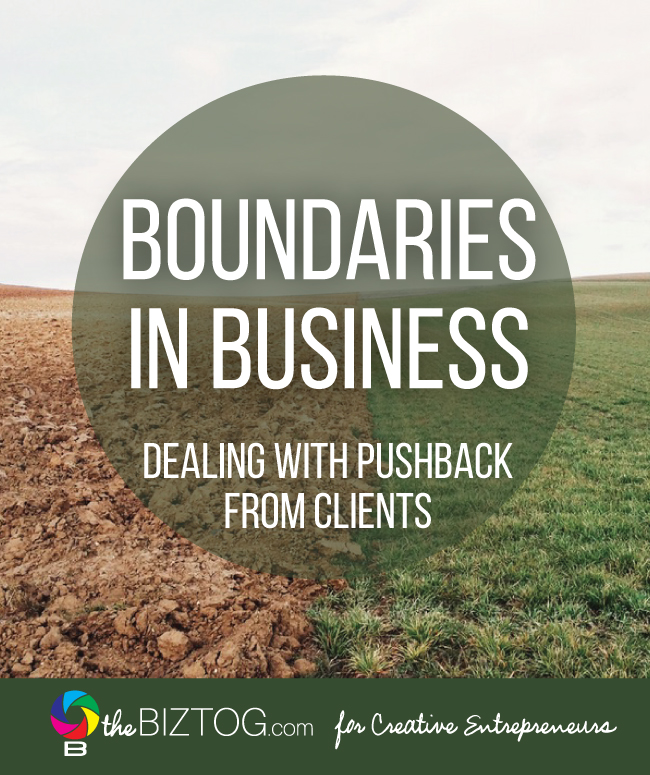 Last week's post in the Self Care for Creative Entrepreneurs series introducing the Principle of Boundaries raised a great question: How do you deal with client reactions when you begin instituting boundaries?
Education Takes Place through Communication
If you have previously operated your business with no boundaries or less than ideal ones don't be surprised if you get a little pushback initially.  Education happens through communication.  You are not in an adversarial relationship with the clients that feel like they are taking advantage of you.  Even if it feels like it!
If you have not clearly established a boundary then it is not fair to blame someone for crossing it.