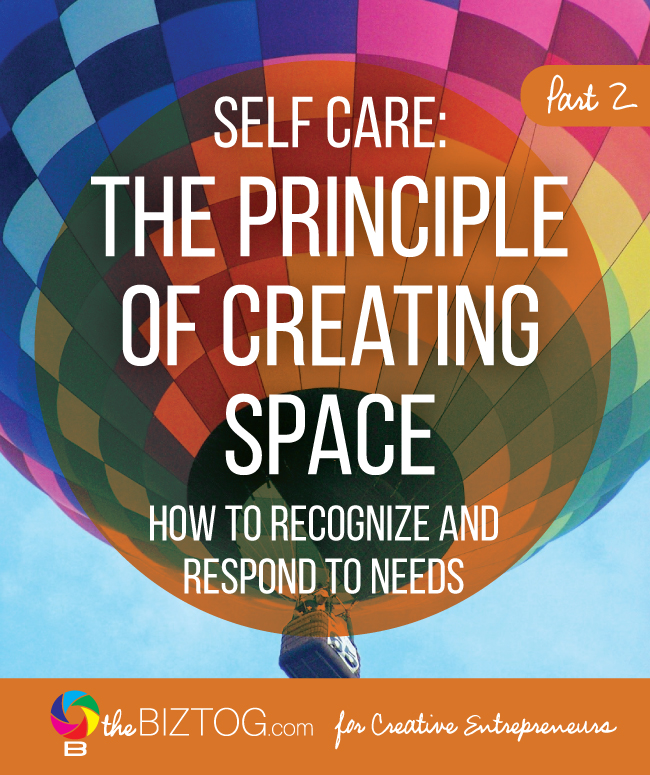 Missed the first post in the series on Self Care?  Check it out here:
What is Self Care?  Stop Surviving, Start Thriving – Part 1
I am jumping into this week feeling more rested than usual after a relaxing weekend camping with my husband and daughter.  For me there is nothing like getting out in nature to refresh my perspective on life!  While I thoroughly enjoyed our short time away, I returned with a new appreciation for air conditioning, comfy beds, and NOT sharing a small space sleeping with a wiggly toddler!
Before we dive into today's topic, let's review the definition of self care that was introduced in last week's post:
Recognizing that you have a need.
Discovering what that need is.
Taking responsibility for making sure that need is met.
The Principle of Creating Space is the place where you give yourself space to recognize a need and then discover what that need is and how to respond to it.  It sets the stage for the journey into what self care is to you in the present moment.  It's the foundation that you will return to in the cycle of self care.  What constitutes self care in your life is an ever changing application depending on your current needs.  Before we delve more into ways of creating space, let's explore the topic of needs.

(more…)