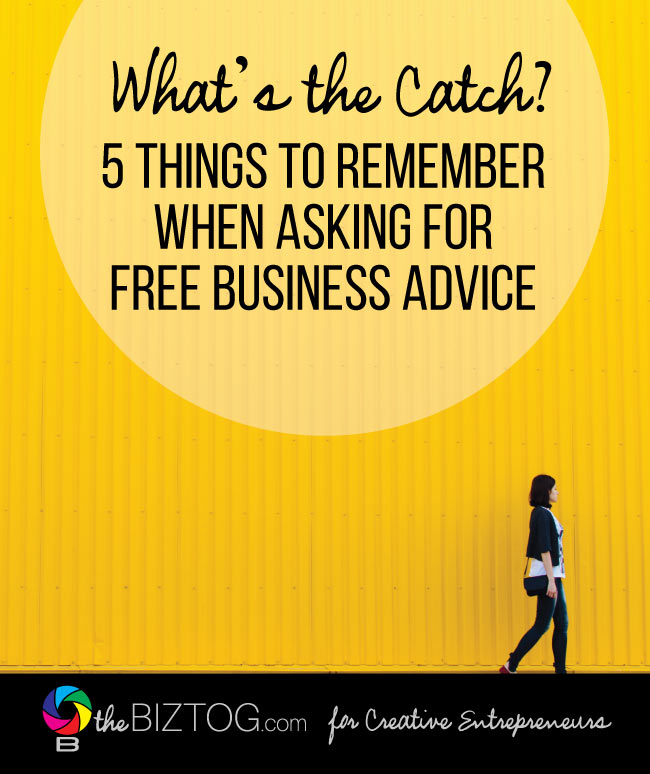 A few months ago an acquaintance contacted me and asked if I'd like to go out and have dinner with her and catch up.  I was excited to connect and even though I was in the middle of several big projects I cleared a spot in my schedule.  I looked forward to an evening of eating delicious food (that I didn't have to cook or clean up after) and conversation with someone I enjoyed but rarely got to spend time with.
When she started our time together by saying "I know that your passion and expertise is in ____ area of business and I just wanted to get some business ideas from you…"  I have to admit, my heart sank a little.
She said: Let's go have dinner and catch up
I heard: Let's go have dinner and catch up
She meant: I want free business advice
I could have said 'no', told her my consulting/coaching rates, and let her know that I would be happy to set up a formal business meeting with her but I honestly was so surprised that I didn't say anything.  At the end of the night I left a little poorer financially and emotionally after paying for my meal and feeling disappointed as my expectation had been relational connection not an unexpected afterhours business meeting.
If she would have told me up front why she was asking me to get together and what she needed I would have been happy to help her.  I've found that most successful entrepreneurs will do the same.  I think of all the amazing business people that have poured into me and answered exhaustive lists of questions and concerns and I am incredibly thankful for their time and energy.  I want to do the same for others around me, but there are definite do's and don'ts for asking in a way that is win/win for both parties!
Do you have someone in your area of business that you'd love to ask for ideas or input from?  Here are 5 things to remember when asking for free business advice in a way that invites a positive experience for both parties:
State your intentions up front
Don't masquerade as a 'let's hang out' and then surprise them with a long list of questions asking for valuable free business advice.  Tell them up front exactly why you want to meet with them.  Generating creative strategy and ideas may not cost money in the obvious sense, but it costs time and creative energy which is a creative entrepreneur's business collateral.
Always Ask. Never assume.
I know you're not supposed to use the words 'always' and 'never' but that's how strongly I feel about this point.  We often choose our line of work as an entrepreneur because we love it or are really good at it.  That doesn't mean that we necessarily want every thought or conversation to be on that topic!  Sometimes we want a break to have relationships that are based on who we are as a person instead of just what we do.  When you ask for permission you give the person the option to make a conscious choice without being put in an awkward position.  You want them to feel free to say yes, no, 'tell me more', or 'not now, but later'.
Buy them coffee or dinner.
It's not about the money, it's about honor.  You are sending the message that you value their time and expertise.  If they've suggested that their office is the best place to meet ask if you can pick up something for them on the way over.
Honor their time.
It's easy to get excited and talk for hours about something that you're passionate about.  I totally get that!  Remember that time is money for an entrepreneur and they are often saying 'no' to something else to say 'yes' to time with you.  Be prepared with specific questions or topics so you are using time well.  Ask them up front how much time they have and then stick to it.  If they say 45 minutes then keep the meeting to 45 minutes or less and let them be the one that offers to extend the meeting if they choose too.
Follow up with a thank you.
Be genuine and let them know that you appreciated their valuable time.  Need ideas on writing thank you notes?  Check out this blog article!
If you're reading this and thinking, "oh oh, I've made all these mistakes," don't stress about it, just keep these tips in mind for next time!
Recently I ran into a friend and she asked if she could take me out for coffee and bounce a few specific business ideas off me when I had available time and mental space and I said 'yes'…and I'm really looking forward to it!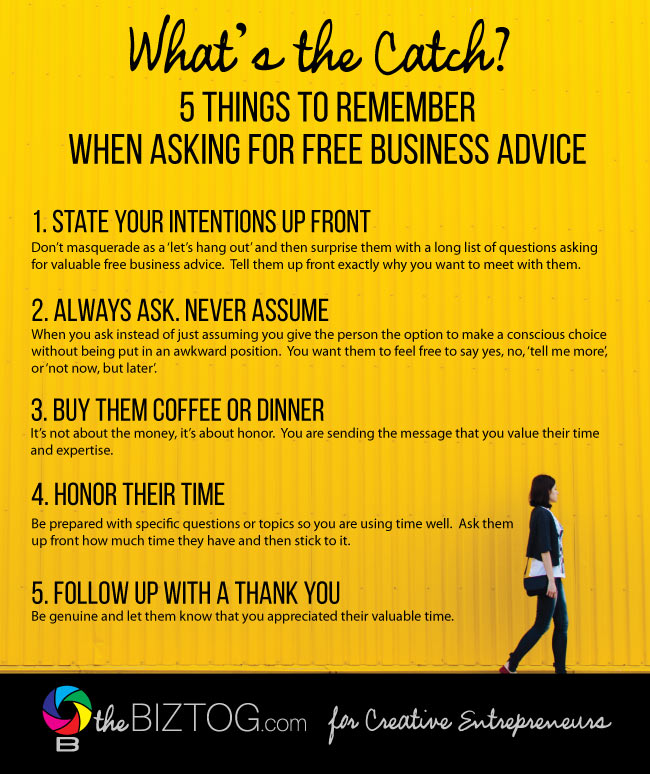 All the best,